To start lets pick what you want to do!
We will shuttle your party to White Top, NC and you will bike downhill back to your car at Bicycle Junction. Below is a map of a half day ride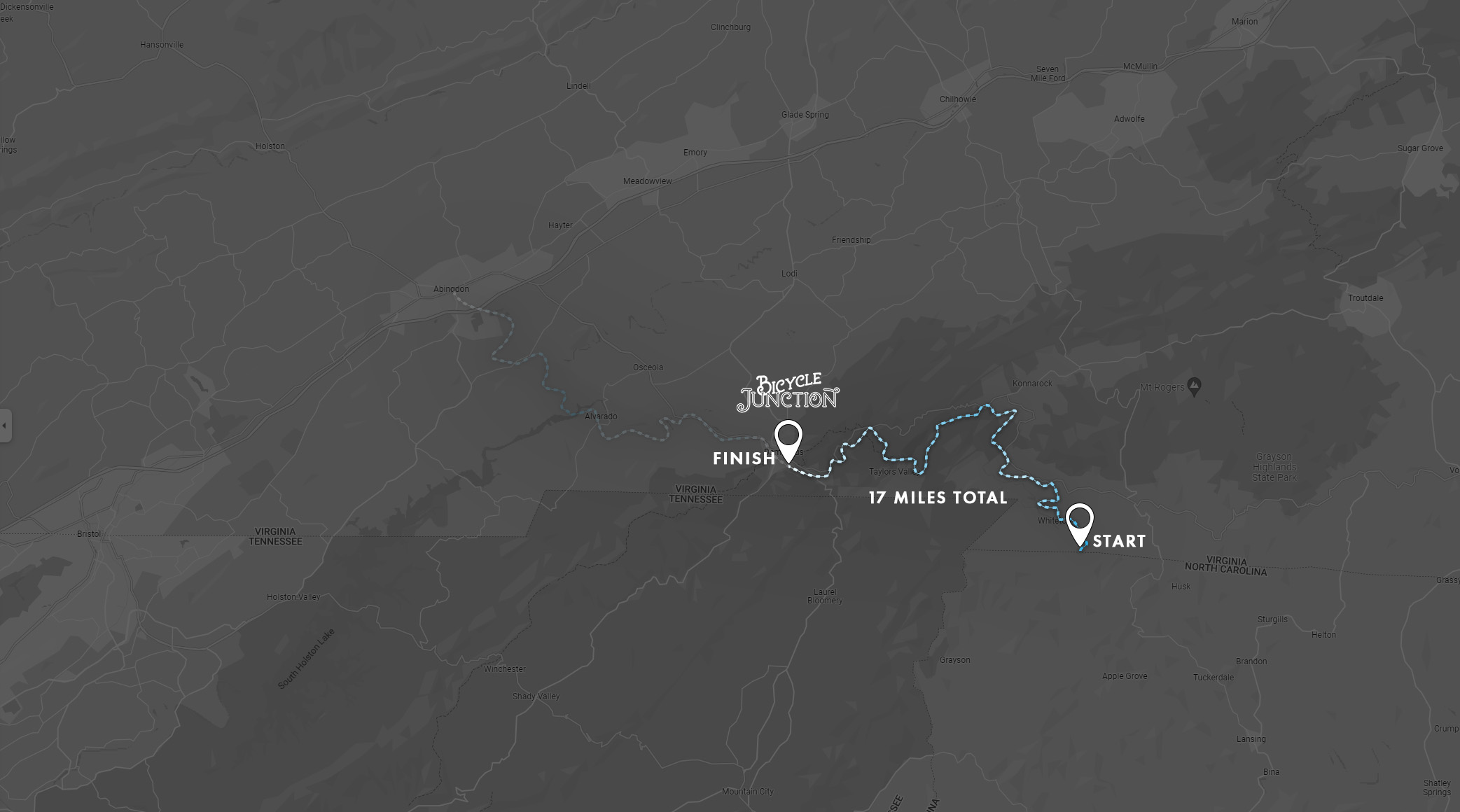 Next let's build your package
Step 2:
Build Your Package:
Tell us how to contact you
Step 3:
Contact Information
Finished! Checkout and we will see you soon!
Thank you for shopping with us!